Show your clients building performance during design phase.
Our proven results expose energy savings and energy losses at every design change.
Identify diminishing returns and improve performance in your building designs.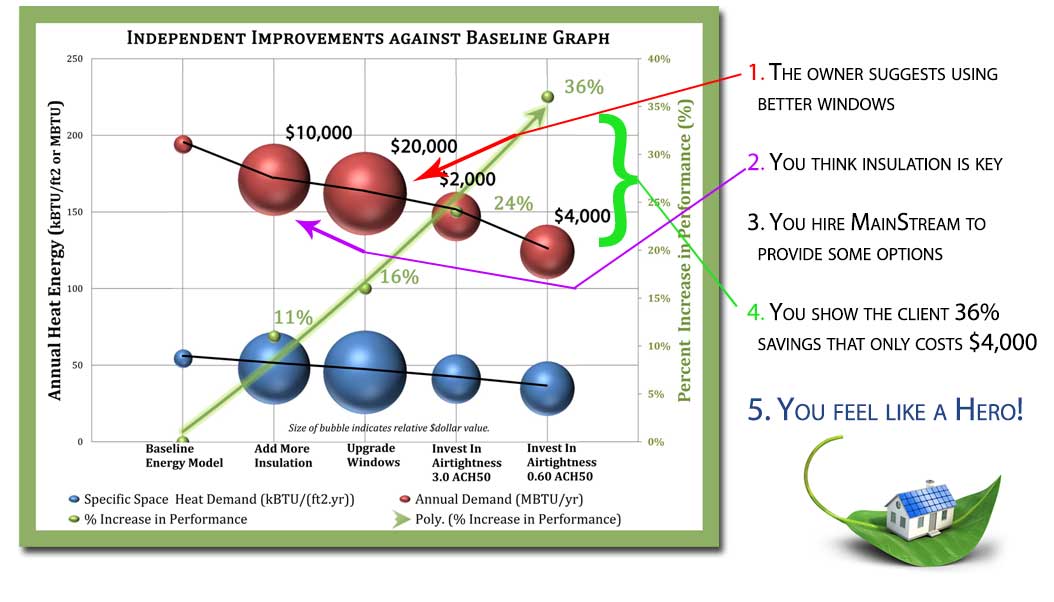 Energy Modeling that shows you WHERE the MONEY IS!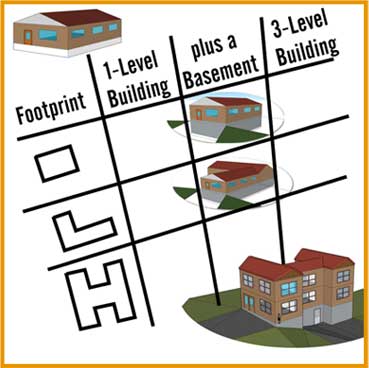 Our Baseline Analysis uses the Passive House Planning Package (PHPP) software to digitally re-build a set of plans.We can then model all gains and losses, sizing the heating and cooling loads throughout an airtight building envelope. The Baseline Model calculates envelope performance accounting for R-value transmission losses, solar gains and losses, ventilation losses and heat recovery options, and internal heat gains and losses. PHPP reporting can also be used for Manual J Reports in many areas. Baseline prices range depending on the 3D shape of the building envelope; partial basements, window mullions, and vaulted ceilings all require a little more detail as well.
Once the Baseline Model is created, it becomes very easy to provide heating load calculations, as well as assist in bridge-free design options, air-tightness details, and material quantifications.
Building Optimization can then commence and we analyze alternatives for the building envelope. We can compare various window manufacturers to different insulation and wall assemblies for your site and structure in order to hit certain LEED, Passive House or other energy target. This exercise is also imperative on finding the relationship of Energy Savings and COST as it relates to ANY building.

Return to StreamLine It page Take me to Step 3 - Air Tightness Take me to Step 5 - Fresh Air ERV Systems